Administration Team
Staff member
Αλγόριθμος ανάλυσης φωνής χρησιμοποιείται για την ανίχνευση Parkinson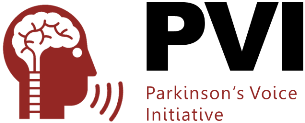 http://www.parkinsonsvoice.org/
Δεν έχει επεκταθεί ακόμα στην Ελλάδα ούτε πρόκειται για 100% ιατρική ανίχνευση τουλάχιστο όχι ακόμα.
Αλλά φαίνεται ότι με τη βοήθεια μαθηματικών και Η/Υ είναι δυνατό να ανιχνευτεί η νόσος Parkinson με μεγάλη επιτυχία >80%
Για την ώρα οι επιστήμονες τις ομάδας μαζεύουν κι άλλα στοιχεία. Ένα απλό τηλεφώνημα φτάνει για να καταγραφεί η φωνή του εξεταζόμενου.
Σταδιακά το σύστημα θα εκπαιδευθεί με την συμμετοχή του κόσμου ώστε να γίνει ακόμα πιο ακριβείς η δυνατότητα ανίχνευσης.
Στην ομάδα των επιστημόνων πέραν του Max Little που πρόσφατα έδωσε συνέντευξη
http://www.bbc.com/news/technology-18427851
θα βρούμε και ένα Έλληνα διδακτορικό φοιτητή
Thanasis Tsanas, M.Sc. (University of Oxford), Algorithms. Currently finishing up his PhD at the University of Oxford, Thanasis is an engineer who has made significant contributions to a range of problems in machine learning, biomedical signal processing, and digital communications.