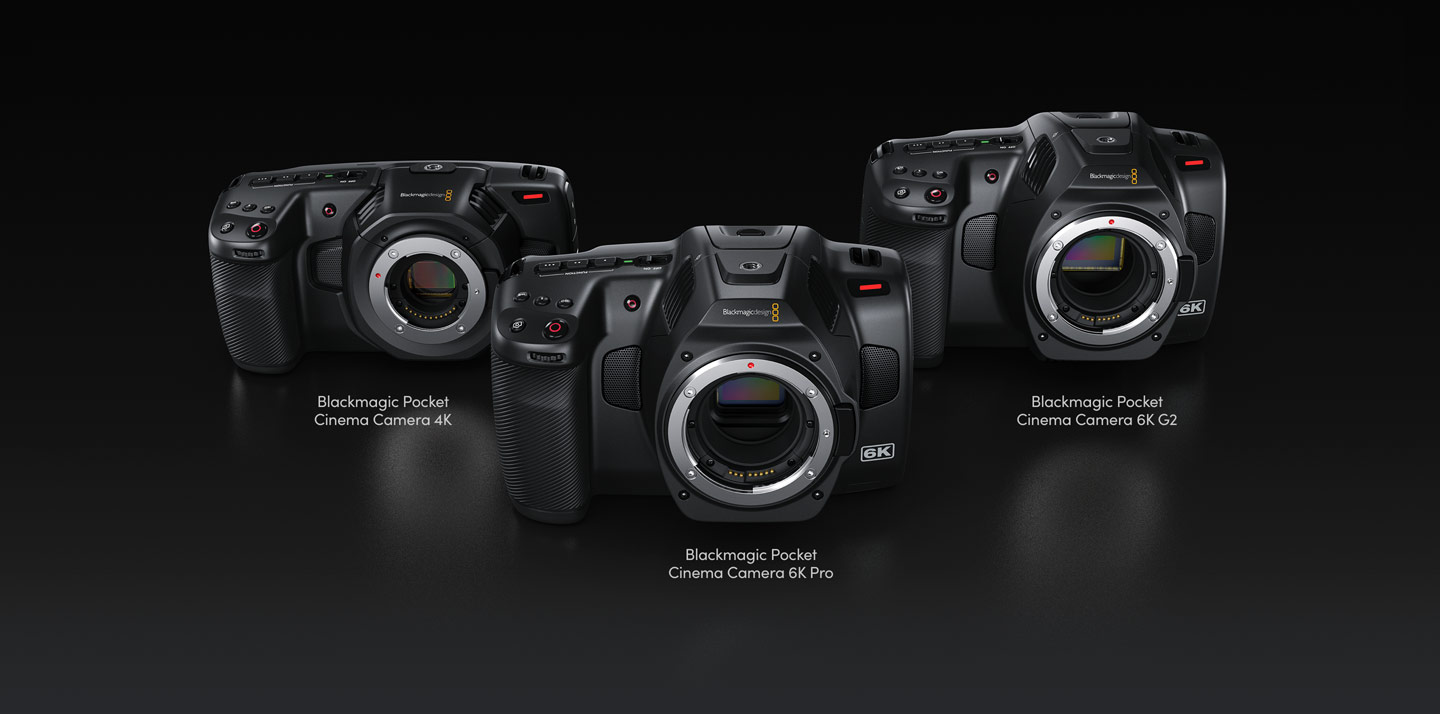 Next generation 4K camera with dual native ISO up to 25,600, full 4/3 HDR sensor, 13 stops of dynamic range, ProRes or RAW recording to internal SD/UHS-II and CFast cards, as well as a USB-C expansion port for recording to external drives and more!
Blackmagic PocketCinema Camera 6K G2​
Today we introduced a new model to the Blackmagic Pocket Cinema Camera family, Blackmagic Pocket Cinema Camera 6K G2. This new model includes an adjustable touchscreen screen for easier framing of shots, a larger battery for longer shooting without needing to charge or change batteries, as well as support for an optional electronic viewfinder. This new 6K model also has the latest generation 5 color science which has previously been available only in the 6K Pro model, as well as retaining the same features as the previous model including Super 35 HDR image sensor with 13 stops of dynamic range, dual native ISO of 25,600 and EF lens mount.
We also released Blackmagic Camera 7.9 Update which adds support for a new user interface which includes sliders for adjusting focus assist intensity as well as improved lens and autofocus performance for Blackmagic Pocket Cinema Camera 4K, 6K and 6K Pro models.
This update also adds support for Blackmagic Design Zoom and Focus demands to Blackmagic Pocket Cinema Camera 6K, 6K G2 and 6K Pro models.
Blackmagic Pocket Cinema Camera 6K G2 is available immediately from Blackmagic Design resellers worldwide for US$1,995.
Last edited: