Νέα Dell 2713ΗΜ :
http://accessories.ap.dell.com/sna/productdetail.aspx?c=au&l=en&cs=audhs1&sku=210-40773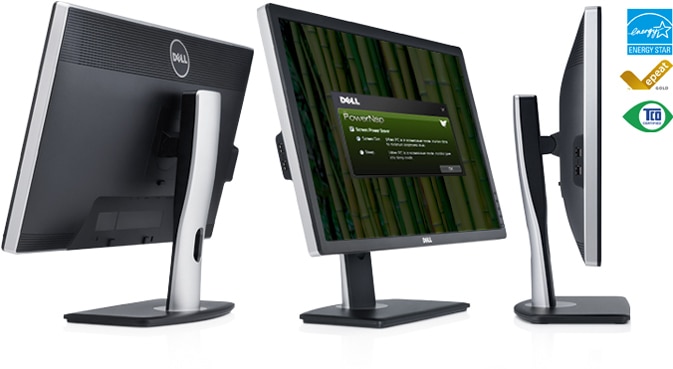 Μάλλον δεν θα αντικαταστήσει την U2711 απλά θα είναι μια πιο φθηνή έκδοση,
με σχεδόν ίδια βασικά χαρακτηριστικά, όπως ακριβώς έγινε και με την 2412M σε σχέση με την U2410.
27" , ανάλυση 2560 x 1440, νέο AH-IPS panel με w-led backlight.
Eισόδους DisplayPort 1.2, DL-DVI & HDMI με υποστήριξη HDCP, 4 x USB 3.0 και VGA.
Το pcbuyit την έχει στις
~600 λιρες περιπου
Ελλάδα θα έχουμε κλασικά καλή τιμή.
Resolution and size

Response Time

Contrast Ratio

Dynamic CR

Bright
ness
(cd/m2)

Viewing Angles

Colour
Depth
Panel and backlight
Tech

Ergo-nomics

2560 x 1440
27"

8ms G2G

1000:1

2 million : 1
50 - 350
178/178

16.7m

IPS
W-LED

Tilt, height, pivot, rotate
Tι είναι το ΑΗ-IPs?
Μάλλον δεν έχει να κάνει τίποτα με την ποιότητα παρα μόνο με την κατανάλωση
Dell talk about the panel being an "AH-IPS" (Advanced High Performance IPS) classification in their Japanese Press Release. This name is often used in the mobile market to identify high resolution (retina) type panels. In this case, the resolution remains unchanged from the older U2711. The use of this AH-IPS classification seems to be related to the use of W-LED backlighting in the press release, providing up to 37% power savings apparently compared to the U2711. That is more down to the W-LED backlighting though than the different panel type. It remains to be seen whether this AH-IPS panel brings any real change to pixel structure, or if it's just a new name to try and differentiate certain panels generations.
Διαφορές στα γρήγορα με την u2711
* 1.07 δισ. χρώματα στην U2711, 16.7 εκατ. στην U2713HM
* IPS στην U2711, AH-IPS στην U2713HM
* USB2 στην U2711, USB3 στην U2713HM
* Composite & Component στην U2711
* LED Backlit στην U2713HM , CCFL στην 2711.
* τιμή υπολογίζω κάπου στα 150 ευρώ φθηνότερη η U2713HM
περισσότερα :
tftcental
,
pcmonitors
,
engadget
,
theverge
,
flatpanelshd
To μεγάλο αρνητικό για μένα είναι οτι παραμένουν στo Αnti-Glare Coating των προηγούμενων dell.
Θα περιμένω κάτι αντίστοιχο από HP ή Asus.
Ειλικρινά απορώ τόσα χρόνια με τα ελληνικά κυρίως φόρουμ που επιμένουν τόσο πολύ στις dell.
Last edited: