43"...[geex.x-kom.pl]...Sony KD-43X81K review...
https://geex.x-kom.pl/recenzje/test-i-recenzja-telewizora-sony-43x81k/
αντικαθιστά την
43X81J
type panel : ADS ,όπως IPS = ANSI contrast ratio was only 1000:1
Panel technology : LCD
Backlight : Direct LED
50/60Hz
DCI-P3 space (CIExy) : 91%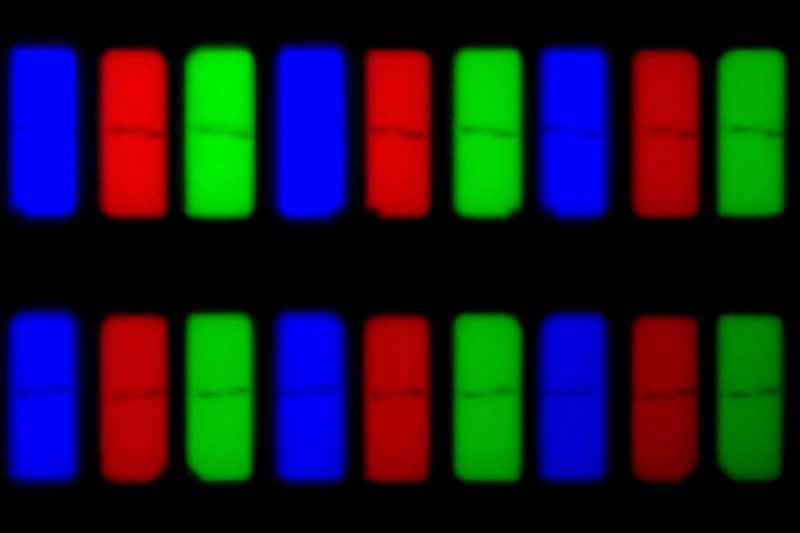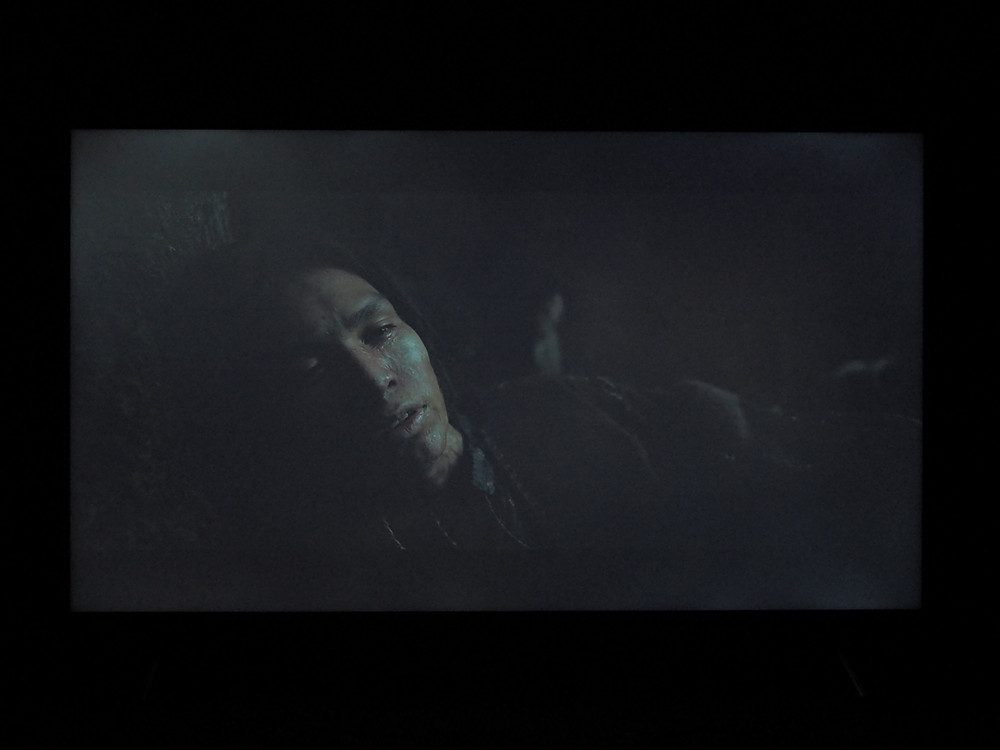 And a few final remarks:
black level you need to give from 50 to 51;
the TV does not use dynamic global dimming;
the white level (contrast) was factory set to 90, and the TV loses details in the lights; unfortunately, the reduction of "contrast" does not help;
the "advanced contrast enhancement" (ZZK) function is pre-activated in the "small" option and falsifies the brightness curve, therefore I advise you to disable it.
Summa summarum, due to its bright blacks and low contrast, the Bravia 43X81K is not a good TV to watch in a dark room. It's different during the day or with the light on.
HDR​
In
the User
mode on the board 10%, the maximum luminance after three minutes of measurement was stable and amounted to 411 cd/m² (nits), i.e. about 12 candelas more than in the predecessor(43X80J).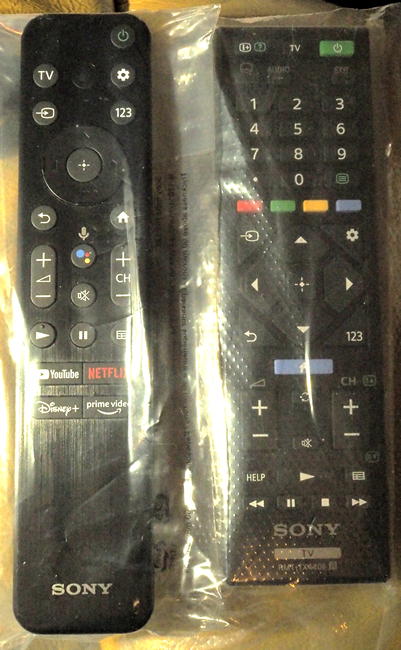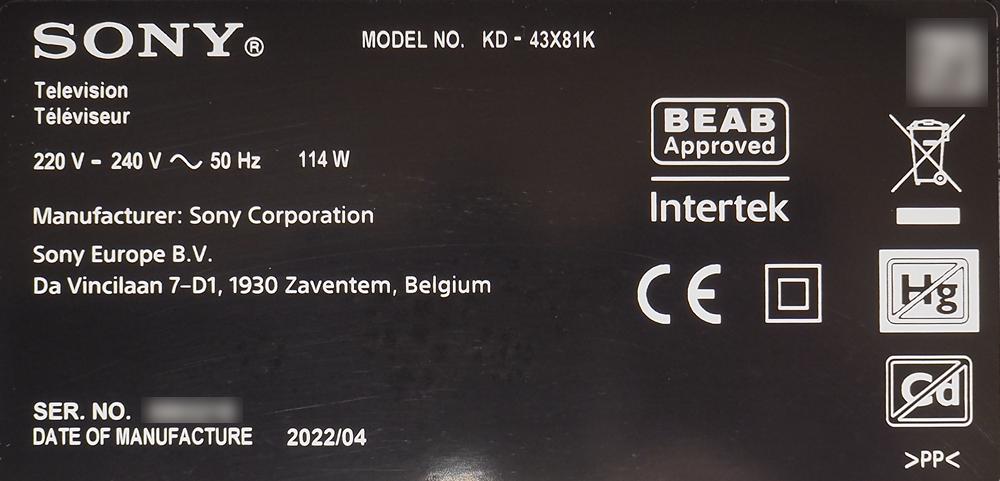 ------------------------
65"...[rtings.com]...Sony KD-65X85K (USA model) review...
https://www.rtings.com/tv/reviews/sony/x85k
αντικαθιστά την KD-65X85J του 2021
η ευρωπαϊκή KD-65X85K είναι με ADS/IPS panel
type panel : VA = native contrast ratio 5000 : 1,RGB,8 domain,vertical stripe.
panel technology : LCD,transmissive
Backlight: direct-lit LED
100/120Hz με MCFI + αναβόσβησμα του οπίσθιου φωτισμού
DCI P3 xy : 91.99%
DCI P3 uv : 95.80%
SDR Brightness :Sustained 100% Window : 513 cd/m²(nits)
HDR Brightness : Sustained 100% Window : 548 cd/m² (nits)
Οι ρυθμίσεις είναι μόνο για αναφορά.
Δεν υπάρχει καμία εγγύηση ότι θα σας δώσουν την καλύτερη εικόνα που είναι σύμφωνη με τα πρότυπα της βιομηχανίας και κατάλληλη για το περιβάλλον προβολής σας (ειδικά ισορροπία λευκού, ρυθμίσεις συστήματος γάμμα και χρώματος που διαφέρουν από μονάδα σε μονάδα).
Εάν θέλετε μια εγγυημένη βαθμονομημένη εικόνα, καλέστε έναν επαγγελματία βαθμονομητή τηλεόρασης.
KD-65X85K calibration settings...
https://www.rtings.com/tv/reviews/sony/x85k/settings
For Standard Dynamic Range content:
Brightness
to '1' because we calibrate the TV at 100 cd/m², but this is too dim for most rooms. You should adjust the
Brightness
to your specific viewing conditions.
Contrast
to '90'
Gamma
to '0'
Black Level
to '50'
Black Adjust
and
Advanced Contrast Enhancer
were disabled
'Expert 1'
Color Temperature
because it's closest to the target color temperature, but use 'Cold' or 'Warm' if you prefer colder or warmer settings.
Sharpness
to the default value of '50'
Random Noise Reduction
and
Digital Noise Reduction
were also left disabled as they can cause a loss of fine details in higher quality content.
------------
55"...[avmania.zive.cz]...Sony XR-55A95K review...
https://avmania.zive.cz/recenze-tel...k-nejlepsi-obraz-diky-qd-oled-vam-vyrazi-dech